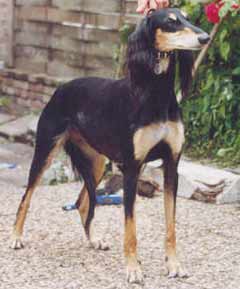 El Ubaid's Hebe
This litter produced two salukis only, unfortunately. One bitch was already promissed to the USA and I do not break my promisses and agreements.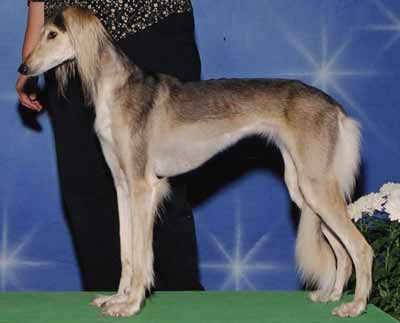 USA ch. El Ubaid's Lakia won all majors on a role , at the few shows she entered and age 22 months she was a Ch. My compliments to her owner.
El Ubaid's Latif, I had wished to keep but since Hebe dam to this litter was not mine, the agreement was with her owner, they wanted a male out of this litter and I kept myself to that agreement.Latif went with back with his sire and dam back to Germany, to a none show home but a very loving and stable home with long time friends.He absolutely to me is a dream saluki, the exact balance of soundness, sex type and elegance.